IEA Latin America has been offering testing and certification services to organizations from around the world such as embassies, ministries, universities and companies for many years, often dealing with sensitive information and strict protocols. The institute offers on-site testing, supervised on-site computer-based testing, proctored asynchronous online testing and synchronous online testing. IEA either serves as (only) the physical test center or also performs an evaluation of test results, typically in the case of language testing.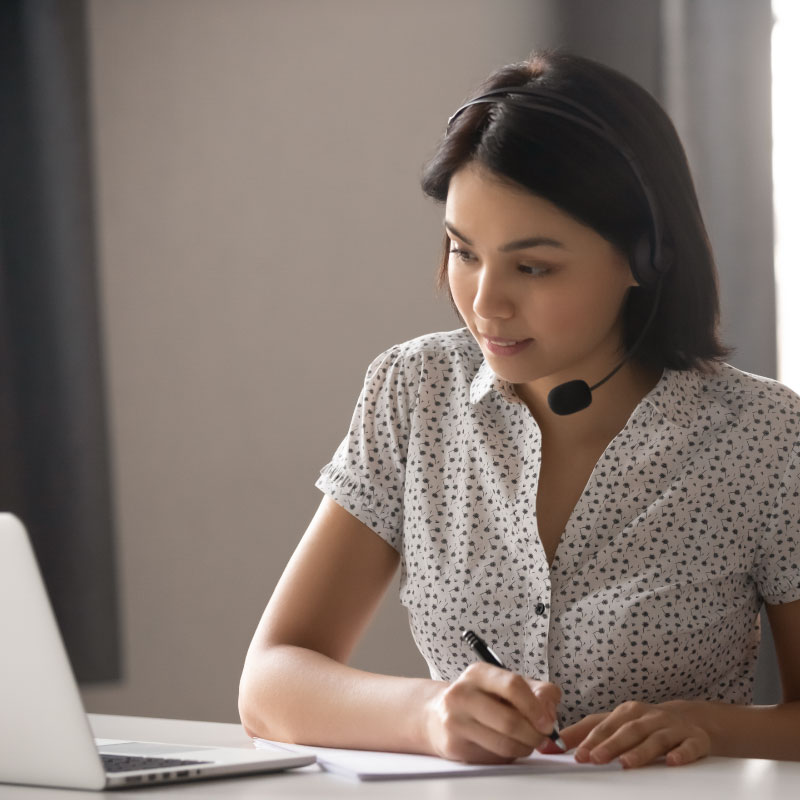 IEA directly offers on-site testing in Montevideo and Buenos Aires and indirectly through a network of partner organizations around the globe. Our premises in Uruguay and Argentina are ideally suited for testing up 100 candidates in each location at a given time. Our multilingual staff is trained in exam supervision and has years of experience administering tests of different lengths and formats, following strict protocols. IEA has administered anything from international language exams to nationality tests and university exams. IEA also offers its own Spanish language exams on site, year-round.
Both sites also offer proctored computer-based testing solutions on dedicated state-of-the-art workstations on our premises. IEA is a test center for the SIELE and other international language exams and has staff trained to deal with legal and technical issues related to online exams.
Finally, IEA offers a series of own written and oral online language tests, proctored by third-party online providers. IEA has co-developed the TAELE® online test and certification service with a turnaround time of 48 hours. This online exam is between 1 and 3 hours long and tests listening, reading, writing and speaking skills. The exam can be taken any time, from anywhere. ID control and exam supervision is controlled by artificial intelligence. Contact us for more information and corporate rates or check out our B2C TAELE portal here.
Oral tests can alternatively be provided during a zoom or Skype session, subject to proper ID verification.
Test formats are constantly evolving and IEA is happy to explore innovative testing formats based on our current infrastructure.