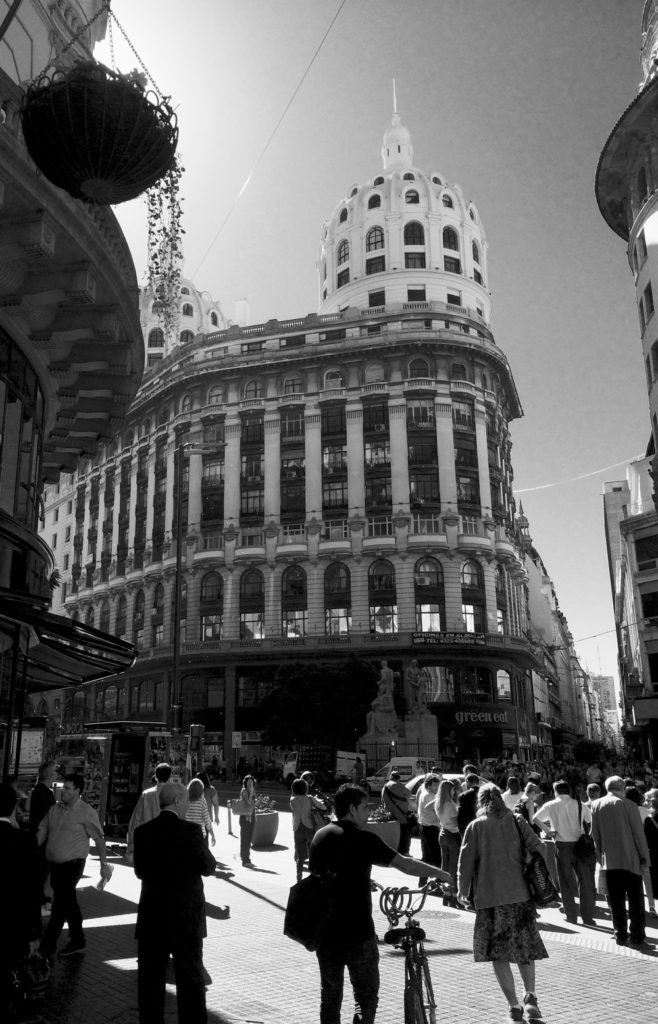 Argentina is perhaps best known for its tasty beef and delicious wine, soccer players and gauchos, sensual tango and boundless Patagonia, and for Madonna, aliasEvita, asking Argentina not to cry for her.  At IEA, we will not deny that this constitutes part of what draws thousands of international students to Argentina each year. And so, we will not deny our students the opportunity to experience the workings of a meat-producing estancia, tasting the bold flavors and subtle texture of an Argentine Malbec, cheering alongside spectators at an Argentine soccer match, or tangoing at a late night milonga.
We also know that our international students are seeking not only to live the Argentine experience, but also to understand what lies behind the Argentina of today.  
With over 40 million people, Argentina has much to offer to students of all disciplines. A former Spanish colony, the country was once one of the richest and best-educated nations in the world. Its natural riches are immense, including its extensive and fertile farmlands, subtropical forests, desert highlands, glaciers, and the long Atlantic coastline. Its history and culture are complex and have evolved in ways similar to other Latin American countries, such as nation building, the succession of regimes, external influences, and social inequality, and yet, this special country has chosen directions that readily set Argentina apart.
At IEA, students from around the world come together to study what makes Argentina unique.  Join them in exploring Argentina's export-oriented agricultural model, position Peronism in its historic context and understand its role in contemporary politics and society, understand the impact climate change will have on the southern Atlantic coastal areas or study the symbiosis between tango and lunfardo, the regional jargon.  Whatever your discipline, Argentina holds something for you.
The following are key areas of research in which we believe Argentina stands out, not only academically, but also as an object of research:
1. Business and economics
At IEA, students can study firsthand how cycles of inflation, public and private debt, state intervention and dependency on external factors have led to an Argentine economy that is a magnet for microeconomists, macroeconomists, historians and business researchers.
2. Environment and sustainability     
Students can analyze the natural riches of the region from a scientific perspective by observing the different geographic areas, including the Atlantic Ocean shelf, to understand the local ecosystems and the impact of mankind has on them.
3. Art and culture
They can explore how the most innovative contemporary arts scene in Argentina is nested in unofficial settings and embedded in a culture with multiple ethnic heritages, a strong European influence and an even stronger local identity.
4. Identity, Society and the State
IEA's students can study empirically the complex set of social actors and public policies in health, education, economics, immigration, human rights etc. that have emerged in the 20th century in the southern cone of Latin America, as a result of multiple and extreme political regimes, influenced by migratory movements, external pressures, imported ideologies and depending on strong national paths of development.
5. Language and communication          
Students can experience the excellent and accredited level of teaching in Argentina when learning Spanish as a foreign language, while immersing themselves in the region's culture and history that have led to the specificities of this local variety of the Spanish language and the inspired famed literary works.