In 2016, IEA provided the two-week "Latin American Heritage" program to the Center for Ethnic Studies at CUNY BMCC, organizing guest speakers, housing, field trips to historic sites, service learning experiences, etc.
As an educator and scholar, I highly recommend IEA Latin America in for educational programming focused on culture and history.  In the summer of 2016 I was the instructor of a faculty-led study abroad program they helped me organize.  I made it clear that we were not in Argentina as tourists, but as a group of scholars eager to really learn about the people and nation. I had been searching for years for an institution that could host a program for my course focused on the construction of race, class, and nation in Argentina.  The program they created was academically rigorous and catered to my specifications as a professor. It's rare to find a study abroad program in Argentina that deals with issues of race, and even more so doing it in a culturally sensitive and intellectually challenging way as IEA did.  My students and I really appreciated the focus on experiential learning and interacting with local communities, especially marginalized groups. Having traveled to Argentina for the past decade as a researcher, I created a very demanding curriculum and itinerary all of which they were able to bring to life while exceeding my expectations. Every day of programming was enriching and enjoyable.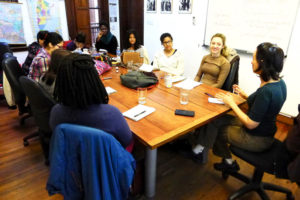 Utz and his staff were able to mobilize their resources and find experts in specific, and often times, very new research areas.  Additionally, we found everyone who worked at the institution professional, friendly, patient, and helpful.  They were always available to address our concerns and responded quickly to any questions or issues no matter the time of day.  They were also open to suggestions and recommendations to ensure that we were completely satisfied with the program.  On the administrative side, my college found the institution to be extremely well organized and transactions were easy and quick.  Additionally, the space the institution is housed in is beautiful and well maintained so we were always very comfortable.  No matter how short or long your stay, your experience will be maximized by collaborating with IEA.
Judith Anderson, Ph.D.
CUNY Borough of Manhattan Community College
In 2018, IEA provided Prof. Bando at Elmhurst College with a 3 week program including Spanish language instruction, field trips, housing in guest families, extracurricular activities.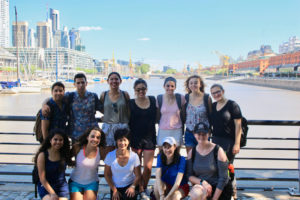 Academia is a very professional yet welcoming institution. My students, many of whom are native speakers, were happy with the curriculum, which presented a high level of rigor and interest. They commented that the teachers were very approachable, and the small class size allowed them to participate actively and receive individualized feedback. Moreover, site trips were led by a passionate and knowledgeable instructor, enriching the visits with his insight.
The staff is very friendly, and made all of us feel at home. They were also efficient and readily available to help, working tirelessly all day, every day. Besides, Francisco makes the best asadoin the world! Thank you, we had a wonderful time, and I'm looking forward to our return.
Federica Bando
Lecturer at Elmhurst College
In 2017, IEA provided Western Carolina University with a 4 week, 36 hour program on Argentine Culture and History, including guest speakers. In parallel, Prof. Centeno-Pulido taught his own class at IEA. This program was organized through SOL Education Abroad, Austin, Texas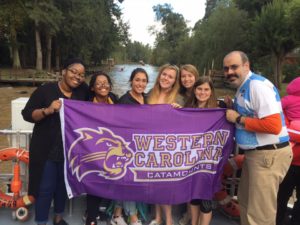 IEA helped me incredibly in my faculty-led programs to Argentina. From the very moment they knew I was going to work with them, they took care of the syllabus and other details for the class they taught to my students. They kept me constantly in the loop about content and asked for my input every step of the way. Everybody at the office is super friendly and professional. And they like the way that I, a Spaniard, prepare mate! Seriously, they are great. You can't go wrong with IEA in Buenos Aires.
Alberto Centeno-Pulido
Assistant Professor of Spanish
Western Carolina University
Tony Ogden was enrolled as a student in an intensive Spanish language program coordinated by Academia Buenos Aires, the language school in association with the Institute for Advanced Studies in Latin America (IEA).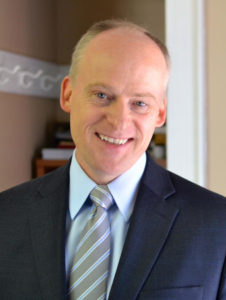 As a scholar of comparative and international higher education, I have had the opportunity to study higher education systems throughout the world, from New Zealand to Germany and Cameroon to Israel.  When it came time for me to learn more about Latin America, I chose to study at the Institute for Advanced Studies in Latin America (IEA).  IEA is ideally located, well-networked and expertly staffed.  The excitement and fast pace of Buenos Aires provided a thrilling backdrop to study Spanish and learn more about the system of higher education in Argentina.  For years, IEA has been educating students and scholars from all around the world and my studies there exceeded my expectations.
Anthony C. Ogden, Ph.D.
International Higher Education Professional
Over the years, IEA has provided Brazil Cultural with faculty-led programs in different fields of study, in Argentina and Uruguay.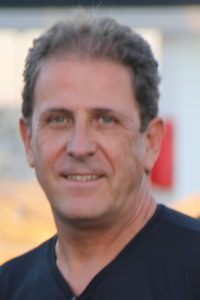 We have developed several study abroad programs in conjunction with IEA Latin America, Academia Buenos Aires and Academia Uruguay and have always been highly satisfied with their professionalism and competence because they are experts in designing and leading excellent academic programs in Argentina and Uruguay!!
Javier Escudero, Ph.D.
Director
Brazil Cultural
Academia Buenos Aires has received Spanish language students from the World Bank since 2015, also providing housing and other logistics.
Academia Buenos Aires has hosted World Bank staff for a number of years on immersion programs in Argentina and we keep choosing it due to their professionalism and excellent service. Academia offers the possibility to customize Spanish training to the specific needs of each student and their language instructors work closely with their students to design a unique learning plan that adapts to those needs. In addition to excellence in training, Academia helps students with all the logistics related to immersion programs such as lodging, extracurricular activities, airport pick-up, etc., making the immersion experience hassle-free and enjoyable
Maria Fernanda Lopez
Learning Officer
World Bank, Washington D.C.
Academia Buenos Aires has provided Martin Luther College with a full five-week program since 2016, including language and literature classes, stays in host families, site visits in the region, logistics, etc.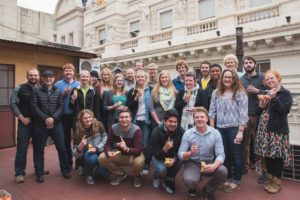 It has been a wonderful experience working with Academia Buenos Aires. I've worked with language schools all over Latin America for over 20 years and I think the Academia is one of the best.  I personally accompany my students and so I know first hand how good the Program is there. Their director/owner, Utz and his staff are real professionals. They have helped me organize study programs with my own groups from beginners to advanced level students. They even have offered my groups a highly specialized Survey of Spanish and Latin-American literature course and I have been very pleased with the results. They have also given me and my assistant access to our own personal classes!
In addition to classes the school organizes activities, homestays and excursions in Buenos Aires as well as in Uruguay and Bariloche. I work with Utz personally to set up the programs and have found him to be attentive, kind and always honest. My groups come with many variables and he has handled all of them with diligence and patience. I truly appreciate the personalized attention he and his staff give to me and my students.
In the end, I can say my students have gained from the Program and loved their classes.
Prof. Paul A. Bases
Martin Luther College
Spanish and Methods professor